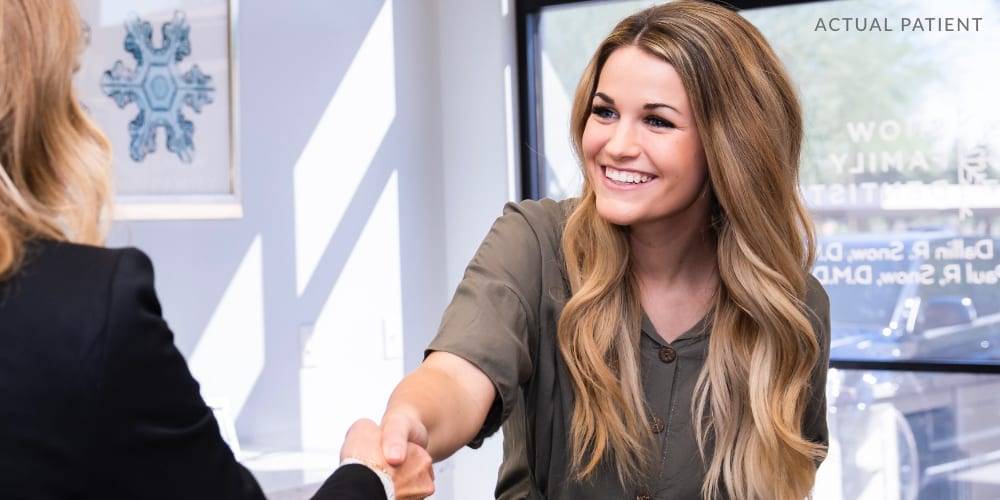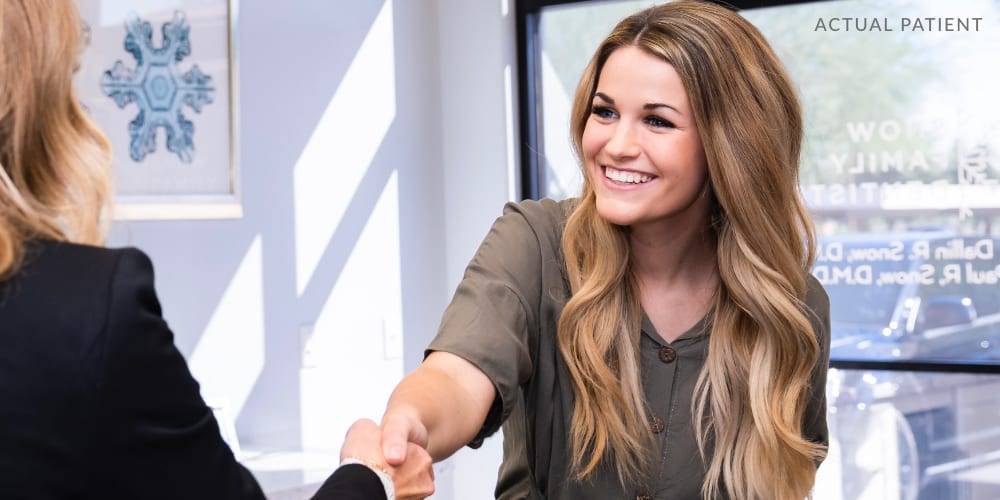 Nobody ever plans to crack a tooth… or worse, to lose a tooth altogether. Whether through a traumatic accident or a simple slip-and-fall, however, these dental emergencies can happen. They can be scary, too, but the good news for patients in Mesa, AZ is that emergency dental care is available from Snow Family Dentistry. We want our patients to know that the high-level dental care they need is accessible to them at all times. Whether you are dealing with a chipped tooth or debilitating pain in your jaw, our team is here to make you comfortable and to ensure a full recovery.
Unsure if it is a Dental Emergency?
Not every dental issue demands an immediate response. For more minor aches and pains, patients may just as well wait to make an appointment during office hours. However, for sudden and severe dental needs, an intervention may help to minimize pain and prevent further damage. Consider a few of the common problems that call for an emergency dental service.
Emergency Dental Services Provided
Broken or Cracked Tooth
Sometimes, our patients experience slow or gradual tooth loss. For example, it is possible to lose a tooth due to periodontal disease, or other long-lasting oral health issues. For patients who fall down or experience some kind of facial trauma, however, it is not at all uncommon to chip or crack a tooth. This can be a frightening or stressful experience, but it is nothing to panic about. With an emergency dental intervention, you can ensure that the tooth is either repaired or replaced as quickly as possible, minimizing your discomfort and also helping safeguard against any further damage to the gum, jaw, or surrounding teeth.
Missing Filling or Crown
The same traumatic accidents that can cause broken or chipped teeth may also result in missing fillings or crowns. This can cause discomfort, difficulty chewing, or simply self-consciousness about your appearance. Again, this is nothing to panic about, but it does warrant a rapid response. At Snow Family Dentistry, we are here to help patients who have lost a filling or a crown for any reason, offering them a prompt replacement. Through our emergency dental services, we can quickly restore your teeth to their normal appearance and full functionality. There is no reason to let a missing filling or crown be a cause for worry.
Severe Toothaches
For persistent, sharp toothaches, emergency dental care may be the only sensible solution. This is especially true for toothaches that last a long time, worsen in severity, and prove resistant to over the counter pain medications. Additionally, Snow Family Dentistry recommends seeking care if you have tooth pain any time pressure is applied, or if you have a toothache that is accompanied by bleeding or swelling of the gums. Such severe symptoms may point to serious problems, and they also make it all but impossible to go about life as normal. Seek professional help to get back to full health.
Root Canal Therapy
If the pulp chamber at the center of your tooth becomes damaged or infected, it may require you to get an emergency root canal. This can happen due to traumatic injury to the tooth, due to ongoing tooth decay, or due to a cracked or chipped tooth. Through an emergency root canal, Snow Family Dentistry will remove the damaged or infected pulp and then restore the tooth through a dental procedure, such as a crown. If you are experiencing deep pain that you believe to be an issue with the root or pulp of your tooth, seek emergency dental care.
Swollen Jaw Relief
If you find your jaw suddenly swollen, that is reason enough to seek emergency dental care. Often, a swollen jaw is the result of a serious infection, particularly of the salivary gland. If bacteria builds up in the salivary gland, it may also lead to difficulty breathing and swallowing, and to a persistent bad taste in your mouth. While this is uncommon, it can be serious and requires direct intervention from an expert dentist. At Snow Family Dentistry, we are available to help diagnose the underlying cause of your swollen jaw, then promptly begin treatment that will get you out of pain.
Sore Gum Relief
If you notice extreme pain or swelling in your gums, you may have an issue that requires emergency dental care. This is especially true when the gums are excessively red or are bleeding. Swollen gums may be the result of gum disease, severe cavities, or a range of other concerns. If left untreated, these issues will only worsen, to the point of gum discomfort that may become debilitating. At Snow Family Dentistry, we can diagnose the underlying cause of the swelling in your gums and begin a course of treatment that will help you to feel like your normal self again.
More
If you have an abscess in your mouth, notice that one of your teeth has gone numb, or experience severe and worsening mouth pain for any reason, seek dental care as promptly as possible. While some of these issues may turn out to be minor, it is important to have them promptly assessed so that treatment can be started. By seeking prompt dental care, you can not only save yourself some pain and discomfort, but you can potentially save a tooth, as well.
Meet Dr. Snow
Dr. Dallin Snow has been practicing dentistry in Mesa, AZ, since 2014. He loves the community and is proud to serve men, women, and children through an entire range of dental services. Dr. Snow is beloved for his friendly approach and kind treatment of patients, as well as for the clarity and patience with which he explains different dental procedures. Dr. Snow and his team are honored to be Mesa's foremost choice for emergency dental services.
Why Snow Family Dentistry?
Snow Family Dentistry is proud to provide accessible, emergency dental care to patients of all ages throughout Mesa, AZ. Here are a few of the reasons why patients choose Snow.
You Are Our Priority
At Snow Family Dentistry, we have an amazing team of professionals whose top priority is ensuring the health and wellbeing of our patients. We are committed to providing the highest standards of care for our patients and making that care as accessible as possible. If you are in pain or discomfort, we truly want to hear about it and to help.
We Are Experienced
Snow Family Dentistry has served patients in the Mesa, AZ area for more than four decades. We have built long-lasting relationships with local patients, including entire families who entrust us with their oral health and hygiene. And, we have a proven track record for using advanced dental technologies and best-in-class techniques.
Anxiety-Free Comfort Zone
Even on a normal day, going to the dentist can be stressful. Seeking emergency care can be especially scary. We are proud to maintain a comfortable, tranquil office space where patients can feel totally at ease. We also have a generous comfort menu you can order from during your treatment, whether that means a blanket, a massage, beverages, or other items.
Your Health and Safety Matters
Snow Family Dentistry is totally committed to the overall mind-and-body health experience of our patients. We know that oral health is closely connected to other aspects of physical wellness, ranging from cardiovascular disease to diabetes management. We provide emergency services that are informed by our expertise in nutrition and overall health and wellbeing.
Call Us Immediately at Snow Family Dentistry
Sudden and severe pain, or the abrupt loss of a tooth, may make you feel anxious. While these issues do require prompt treatment, there is no reason for panic. Snow Family Dentistry offers emergency services to help keep patients out of pain, to help them save their teeth, and to help them avoid further problems.
The solution to your emergency dental issue is just a phone call away. If you are having a dental emergency, please call us at (480) 982-7289.