Superstition Springs Mesa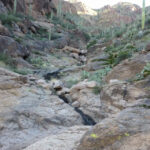 Situated on the east side of town along Highway 60, Superstition Springs is an expansive neighborhood in sunny Mesa, Arizona. Residents of this well-appointed community enjoy proximity to the Superstition Mountains and San Tan Mountain Regional Park—both of which provide ample outdoor recreation opportunities—as well as convenient access to the wealth of shopping, dining, and entertainment options available throughout the Mesa area.
Invisalign is the most popular method of straightening teeth for adults and teens because it is effective, comfortable, and discreet. Invisalign is a series of clear aligners that gradually shift your teeth into an ideal position. Typically, you will wear a set of aligners for about one week, and you will only take them out when you floss, brush your teeth, eat, or drink.
Orthodontics
Why choose an orthodontist over aligners that come in the mail?  Selecting an orthodontist who can help you achieve your smile dreams is important.  Dentists trained in orthodontics are dental specialists.
This means orthodontics dentists are better qualified you to give you the smile of your dreams than you could get from aligners in the mail.
Clear Aligners
Want to straighten your smile and correct the position of your teeth without committing to bulky metal braces? With Clear Aligners, you can get a straight, even smile with discreet orthodontic treatment! To see if you're a candidate for clear aligner orthodontics, schedule your consultation today!  Discuss your goals to determine whether Clear Aligners is the right option for you.
Snow Family Dentistry Reviews
Directions from
Superstition Springs

to Snow Family Dentistry