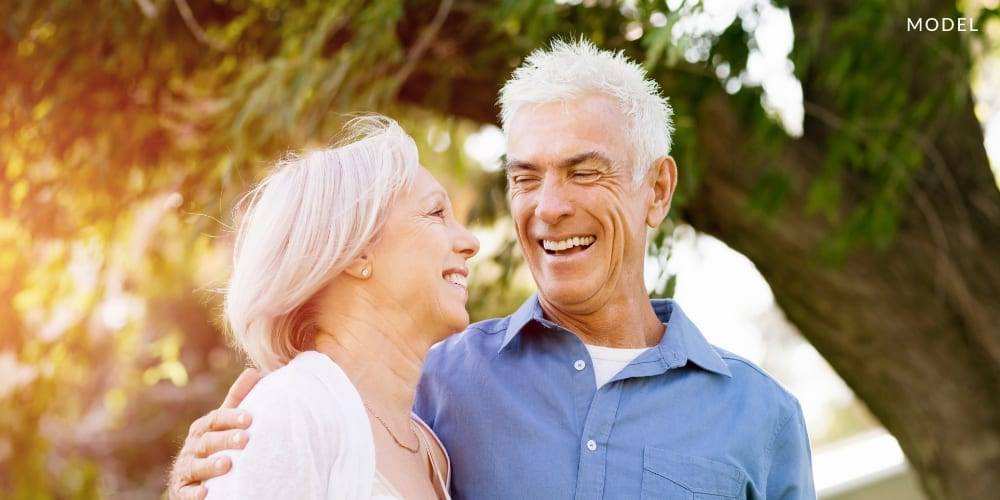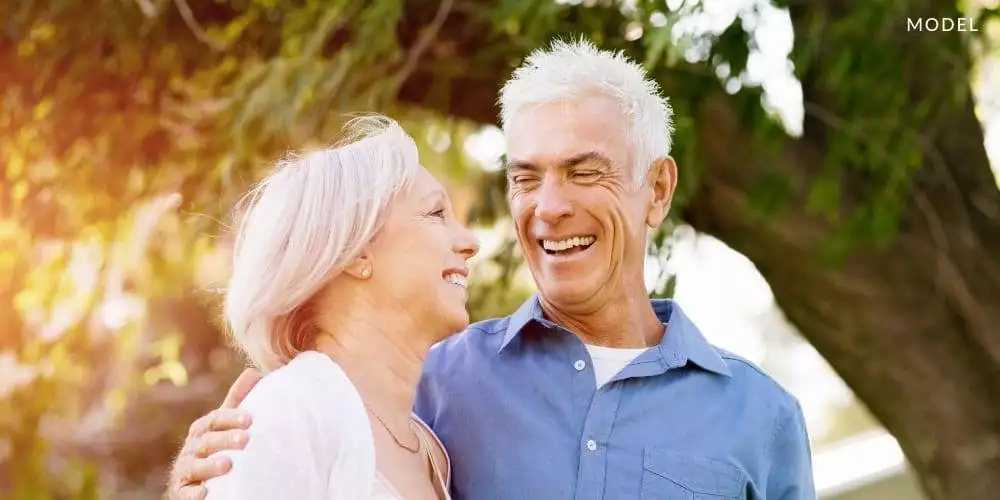 Millions of Americans experience tooth loss, something that can result in difficulty chewing or speaking as normal. Additionally, missing teeth may diminish the confidence of your smile. And, when left unaddressed, tooth loss can cause erosion in bone and gum tissue.
Dental implants represent one of the best and most lasting ways to restore your teeth, both functionally and aesthetically. At Snow Family Dentistry, we are pleased to provide implants to patients throughout Mesa, AZ.
What Are Dental Implants?
A dental implant is an artificial root, generally made from metal and assuming the shape of a screw. The implant is placed into the gumline, and once it has been secured and properly healed, a crown or bridge may be placed on top.
Dental implants have improved considerably in recent decades. Today, they represent one of the best ways to enjoy artificial teeth that look and feel indistinguishable from your natural ones. And they generally represent a permanent solution to tooth loss.
The Benefits of Dental Implants
There are a number of reasons why we recommend dental implants to patients who have lost some of their teeth, or who need to have teeth extracted.
Normal Functionality
Many patients tell us that their dental implants feel just like naturally growing teeth. With dental implants in place, you will be able to chew, floss, and brush just like normal.
Long Lifespan
For most patients, dental implants last a lifetime. They are biocompatible, meaning they integrate with the jawbone rather than being rejected by the body.
Avoid Further Damage
When lost teeth are not replaced, the underlying bone does not get the stimulation it needs. Over time, this can lead to a significant loss of bone volume. Implants can help avoid this.
Tooth Stability
Another problem with missing teeth is that the surrounding teeth may start to shift. By quickly replacing lost teeth with implants, you can ensure tooth stability.
Tooth Implants can be part of smile makeover along with teeth whitening, veneers, dental crowns and Invisalign.
We welcome patients from …
Mesa AZ – Dobson Ranch, The Groves, Reed Park, Superstition Springs, Las Sendas, Alta Mesa, Augusta Ranch, Summer Place Village
Gilbert AZ – San Marcos, Power Ranch, The Islands, Seville, Val Vista Lakes, The Provinces, San Tan Ranch, Spectrum
Apache Junction
Gold Canyon
When to Seek Dental Implants
The best way to determine whether dental implants are right for you is to make an appointment at Snow Family Dentistry. Dr. Snow will assess the damage to your teeth and talk you through some of the treatment options.
Generally, dental implants may be right for any patient meeting the following conditions:
One or more missing teeth
A fully grown jawbone
Adequate bone density to secure the implant
No oral health conditions that would affect the healing process
Unable or uninterested in wearing dentures
How Long Will It Take?
Patients often want to know how long it will take for their implants to be in place. The process usually involves multiple visits, and the bone and gums will need to heal before the abutment (connector) and artificial teeth may be placed on the implants. In total, the process can take anywhere from four to six months.
Learn More About Dental Implants
When faced with tooth loss or extensive dental decay, it is important to seek restoration. To find out more about the process of getting dental implants, we welcome you to contact Snow Family Dentistry.