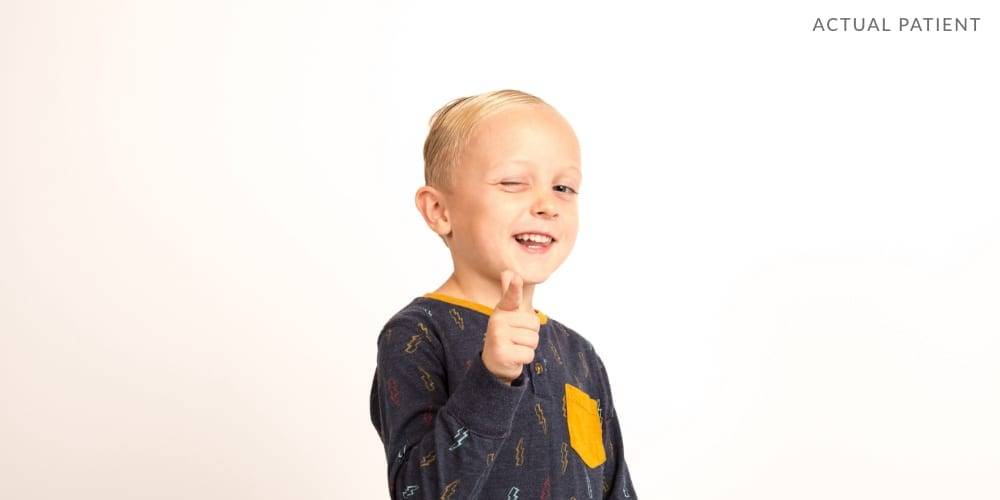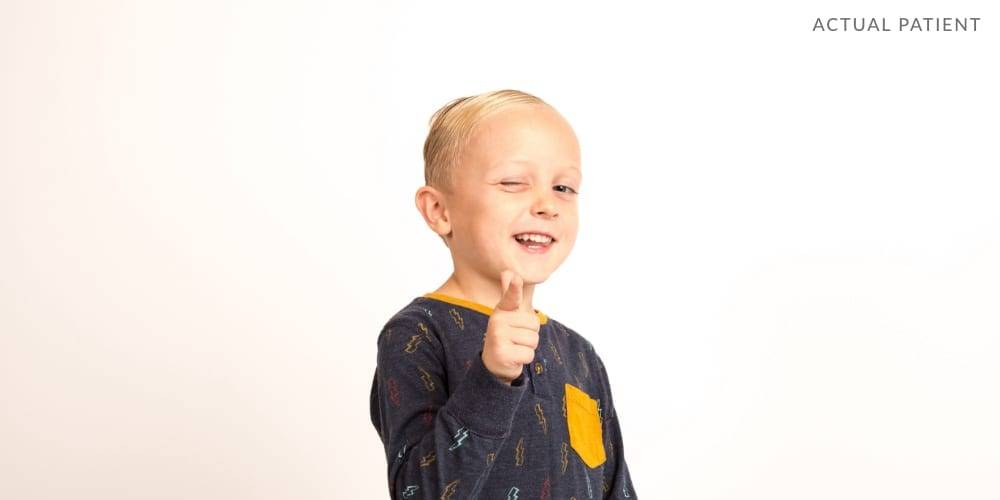 One of the most important parts of being a parent is helping your child develop healthy habits that they can carry with them through life—habits like regular dental hygiene visits. At Snow Family Dentistry, our team provides a full suite of pediatric and adolescent dentistry services, helping little ones develop healthy oral hygiene from an early age.
Additionally, when we see children in our office, it allows us to make early recommendations about orthodontic treatments or other treatments that may be needed in the future. We are proud to provide a calming, comfortable practice where even our youngest patients can feel as though they are in good hands.
Caring for Kids of All Ages
At Snow Family Dentistry, it is our pleasure to provide dental services for entire families; this includes dentistry for kids of all ages, from infancy through the teen years.
Infants
How early should parents bring their little ones to Snow Family Dentistry? Generally, we recommend that children come in for their first dental visit by the time they reach their first birthday. This allows us to begin evaluating their dental development from the earliest juncture, correcting any problems quickly and fully.
Children
Children benefit from regular dental cleanings, which help them form good habits early on, while also minimizing their risk of cavities and gum disease. Additionally, when we see children in our office, it allows us to make early recommendations about orthodontic treatments or other treatments that may be needed in the future.
Adolescents
As children reach their teenage years, it becomes all the more important to monitor their teeth and gums to ensure healthy growth. In some cases, the adolescents who come to our office require tooth straightening, wisdom tooth removal, crowns, or fillings, on top of preventative dental services. We are especially grateful for the teens who continue to visit Dr. Snow even once they reach adulthood.
Specialized Needs
Sometimes, through the course of normal preventative care, we observe significant dental health problems that require special intervention; for example, for some young patients, tooth extraction may be necessary. At Snow Family Dentistry, we can provide a full range of specialized pediatric services, whether here in our office or through a partnership with specialists elsewhere.
Why Choose a Pediatric Dentist?
Visiting the dentist can be a little intimidating, even for grown-ups. For younger patients, it is crucially important to ensure routine visits that are peaceful, comfortable, and non-threatening. Our staff is well-equipped to ensure smooth visits with sedation options and pediatric procedures that minimize pain or discomfort. Additionally, our doctors are trained experts in the growth and development of little teeth and mouths. We have the knowledge required to ensure healthy, normal dental formation.
Pediatric Dentistry Services Provided
At Snow Family Dentistry, we are pleased to provide pediatric patients with everything they need to maintain robust dental health and high standards of oral hygiene.
Dental Cleanings and Exams
We recommend that patients of all ages get cleanings twice yearly, along with an examination performed by Dr. Snow. Dental cleanings help keep the teeth and gums clean and clear from plaque and other build-ups. They also allow our team to educate young patients about some of the best techniques and habits for maintaining their oral health. During the exam, Dr. Snow can confirm that everything is growing and developing like normal. If any issues or abnormalities are spotted, we can address them early.
Dental Crowns
Even the youngest patients may have teeth that are broken, degraded, or cracked. Sometimes, this happens due to facial trauma, but in most cases, it is simply the result of large cavities. No matter the reason, the solution is often to apply a dental crown, which helps restore the damaged tooth to its normal appearance and its full functionality. At Snow Family Dentistry, we provide pediatric patients with crowns using non-scary procedures, including age-appropriate sedation techniques.
Dental Emergency Care
Accidents can happen, and when they do, they can sometimes result in cracked, chipped, or dislodged teeth. If you have a child who loses one or more teeth due to a sports accident, slip-and-fall, or other facial trauma, seek emergency dental care right away. Snow Family Dentistry can repair or replace the damaged teeth as needed, not only allowing your child to resume normal chewing but also ensuring there is no further damage to the gums, bone, or surrounding teeth.
Extractions
Most of the time, baby teeth fall out all on their own. Occasionally, dental extraction is required. This is especially true when the baby tooth is infected, chipped, or significantly damaged in some other way. While little ones may understandably be anxious about this procedure, our doctors are experts at age-appropriate sedation and employ extraction techniques that minimize pain as well as intimidation. We ensure that your child's tooth extraction goes as smoothly and as painlessly as possible.
Fillings
You are never too young to get a cavity. For kids with cavities, the best course of action may sometimes be to extract the tooth; in other instances, it makes more sense to use a filling. While baby teeth will ultimately fall out anyway, fillings can still be important to keep your child out of pain and to ensure those teeth maintain their usefulness for as long as possible. Dr. Snow performs fillings in a way that puts even little patients at ease.
Fluoride
The use of fluoride is a well-established procedure for protecting children's teeth, making them more resilient against cavities and tooth decay. We perform fluoride treatments here at Snow Family Dentistry, applying small but effective doses of fluoride to help our pediatric patients avoid potentially painful dental problems. Our goal is to ensure that our patients develop good, strong teeth that will serve them well for the rest of their life. Parents with questions about fluoride are welcome to contact us for more information.
Sealants
A sealant is a thin, protective layer that can be applied to your children's teeth. Made from either plastic or some other dental material, sealants provide an extra layer of defense against cavities and tooth decay, ultimately helping little ones develop strong teeth and avoid unpleasant dental problems. We are pleased to provide sealants here at Snow Family Dentistry. Parents who wish to know more about how sealants work are encouraged to call us at their convenience.
Sedation Dentistry
At Snow Family Dentistry, we understand that a trip to the dentist may be frightening for kids. (And maybe for some adults!) Our mission is to create the most peaceful, calming, and comfortable experience possible, something that extends to our sedation options. Most children do best with nitrous, which is also what we use for older patients who have a high level of anxiety. Local anesthetics are also available and may sometimes be a better fit for adolescent patients.
Meet Dr. Snow and the Team
Dr. Dallin R. Snow was a kid himself once. These days he works as a dentist, something he has been doing since 2014, and he loves it! Dr. Snow provides high-level care to patients throughout Mesa, AZ. When he is not at the office, he is usually spending time with his own four children (two boys and two girls). Dr. Snow is supported by a team of pediatric dentistry professionals who are committed to ensuring a positive experience for all of our young patients.
Why Bring Your Child to Snow Family Dentistry?
At Snow Family Dentistry, we love kids and strive to make their earliest trips to the dentist as pleasant as possible. It is an honor to help these patients start down the road to sound oral hygiene.
We Are Your Dental Family
Snow Family Dentistry has been a family business for more than 40 years now, and we remain committed to treating our patients like family, too.
Our Comfort Zone
We have a long menu of services to make the dental experience more comfortable for our youngest patients, from cuddly blankets to child-friendly sedation options.
Health and Safety Matters
We are committed to ensuring the long-term health and safety of our patients, and to helping pediatric patients develop the best practices for tooth and gum care.
We Have Drinks and Snacks
For some of our patients, the only thing needed to ensure a comfortable, pleasant experience is access to drinks and snacks. We are more than happy to accommodate.
Schedule an Appointment for Your Child at Snow Family Dentistry
At Snow Family Dentistry, one of our great pleasures is when whole families entrust us with their dental needs. Often, this includes children, from infancy through adolescence. We are pleased to provide pediatric dental services, including routine cleanings and exams, emergency services, and more.
Contact us directly to schedule a pediatric dentistry appointment.