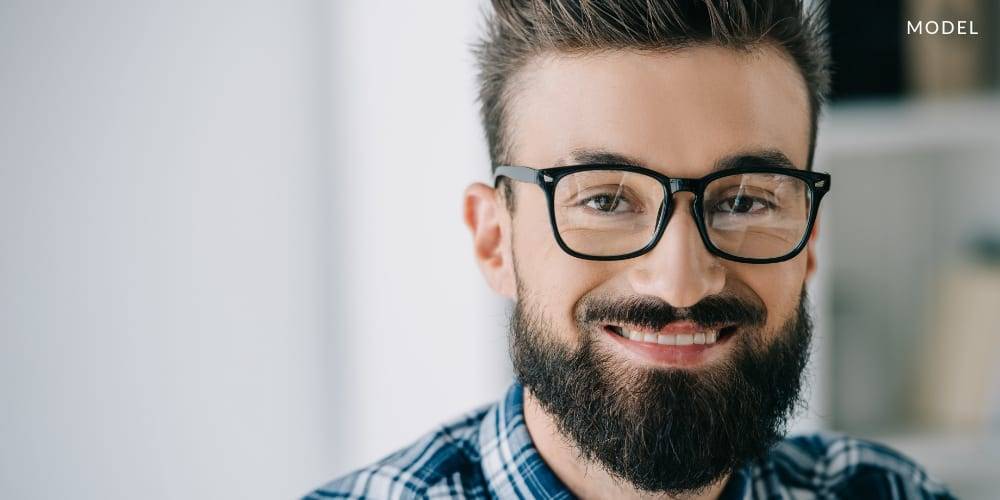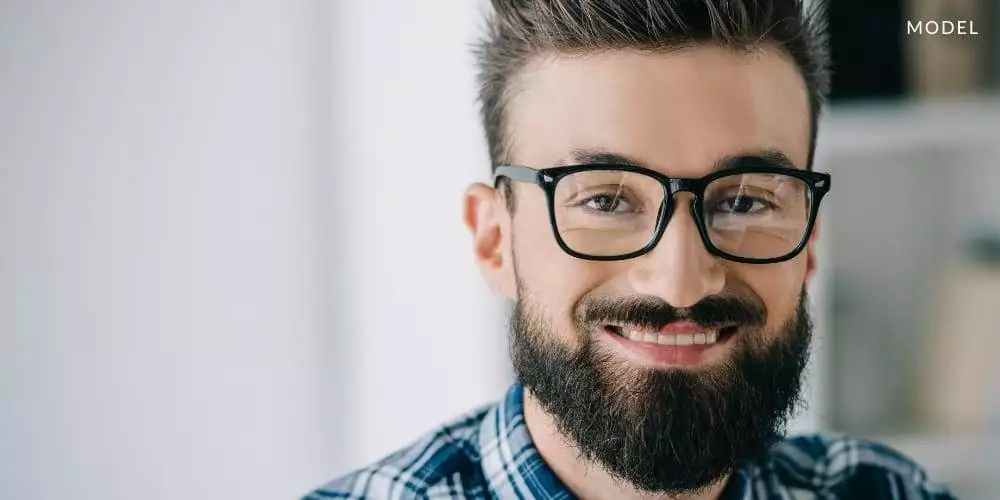 At Snow Family Dentistry, we meet a lot of patients who simply are not satisfied with the appearance of their teeth. In some cases, the teeth are misshapen or discolored; in other instances, they may be slightly chipped or otherwise damaged. We are pleased to provide restorative dental options to help our patients look and feel their very best, and often that means dental veneers. We invite you to learn more about the benefits of getting dental veneers.
What are Veneers and How Do They Work?
Dental veneers are thin covers that adhere to the teeth, providing them with a cleaner and more classically shaped appearance. They are a popular cosmetic fix for patients whose teeth are chipped or who have a large gap between their teeth. Dental veneers can also be used to conceal teeth that have become badly stained or otherwise discolored.
Dental veneers are bonded to the front of the teeth, where they look just like "real," naturally growing teeth. They can be made to provide the color and shape you want, ensuring they blend seamlessly with any healthy teeth that surround them.
Dental veneers function roughly the same as your natural teeth, though Dr. Snow may recommend some minor dietary restrictions or other considerations.
Veneers can be part of smile makeover along with teeth whitening, Invisalign, dental crowns and tooth implants.
Servicing Patients …
Mesa AZ – Dobson Ranch, The Groves, Reed Park, Superstition Springs, Las Sendas, Alta Mesa, Augusta Ranch, Summer Place Village
Gilbert AZ – San Marcos, Power Ranch, The Islands, Seville, Val Vista Lakes, The Provinces, San Tan Ranch, Spectrum
Apache Junction
Gold Canyon
Types of Dental Veneers
At Snow Family Dentistry, we provide patients with veneers made from either porcelain or resin composite materials. Both types of dental veneers offer their advantages.
Porcelain Veneers
Veneers made from porcelain essentially provide a thin shell, which is tailored to snugly and securely fit over the underlying teeth. Porcelain veneers are long-lasting and tend to offer a very natural appearance. Additionally, porcelain is naturally resistant to stains, making this a good option for patients who wish to be extra vigilant against discoloration.
Resin Composite Materials
Composite resin veneers are made from a tooth-colored material that Dr. Snow bonds directly to the teeth. These veneers tend to be a little less costly than porcelain veneers, and they are also easier to apply; often, they can be done in just a single visit to the dentist. They are not as strong or as long-lasting as porcelain veneers, though they are usually easy and inexpensive to fix.
What Problems Do Veneers Fix?
At Snow Family Dentistry, we recommend dental veneers to patients who have aesthetic concerns with their teeth and who wish to feel more confident in their smile. Usually, veneers are an option for patients whose teeth have become damaged but are not so far gone that they require extraction and replacement. Dental veneers can effectively address several common problems:
Discolored Teeth
If your teeth have become badly stained and discolored, to the point that bleaching is not wholly effective, dental veneers may be a good solution.
Worn Down Teeth
Some patients have had their teeth worn down considerably, just through everyday use. Dental veneers can restore those teeth, both functionally as well as aesthetically.
Chipped or Broken Teeth
Patients may chip their teeth when they fall down, sustain a sports injury, or try to chomp down on ice or hard candy. Dental veneers can restore chipped or slightly broken teeth.
Misaligned or Uneven Teeth
For teeth that are slightly crooked, misaligned, or oddly shaped, dental veneers can provide a less-intensive alternative to braces or Invisalign. Ask us more about using veneers to treat crooked teeth.
Teeth with Gaps
Some patients come to us because their teeth have some significant spacing issues or large gaps between them. Veneers can provide an effective, restorative solution.
The Benefit of Getting Veneers at Snow Family Dentistry
At Snow Family Dentistry, we take pride in providing patients with a unique, comfortable experience. From your first phone interaction with us to your consultation with Dr. Snow, our staff goes out of the way to extend friendly, empathetic service and to supply you with everything you require to feel relaxed and assured about your procedure. We also take pride in the education we offer our patients, helping them make a confident decision about their dental treatment.
Some additional benefits to choosing dental veneers from Snow Family Dentistry include:
They represent a simple and easy way to repair your teeth.
They provide refreshed aesthetics that mirror the look of your natural teeth.
Veneers are durable and long-lasting.
Maintaining dental veneers is easy and requires just regular brushing and flossing.
Meet Dr. Snow
Dr. Dallin R. Snow was born and raised in Mesa, AZ, and has been practicing dentistry in the area since 2014. Following undergraduate and master-level degrees in nutrition science, Dr. Snow graduated from Midwestern University College of Dental Medicine. He is a member of the American Dental Association, Arizona Dental Association, Academy of General Dentistry, and Academy of LDS Dentists. Dr. Snow and his wife, Lindsey, have two sons and two daughters, and they all love being a part of the Mesa community.
How Much Do Veneers Cost?
As patients consider their options for dental care, it is only natural to wonder about pricing. The cost of dental veneers can vary widely, depending on several different factors. Specifically, the cost can be affected by the patient's needs as well as by the type of dental veneers they select. Generally, porcelain veneers are a more expensive option than composite veneers.
The best way to get a specific quote for the cost of veneers is to meet with Dr. Snow one-on-one. After we have a chance to assess your needs and talk with you about different options, we can offer individualized pricing.
Are Veneers Covered by My Insurance?
Will insurance cover the cost of dental veneers? Because dental veneers are cosmetic and usually not considered to be medically necessary, insurance is unlikely to help. With that said, it is always wise to double-check with your insurer to see what assistance they can provide. Additionally, we offer financing options here at Snow Family Dentistry.
Veneer Procedure Process
The process of getting dental veneers can vary according to several different factors, including the type of veneers you choose. Generally speaking, the process will follow this rough outline.
The Consultation and Teeth Examination
Before veneers can be applied, Dr. Snow will carefully evaluate your teeth and gums to assess the health of your teeth. This helps us verify that veneers are the right option and also determines the number of teeth that need to be covered by the veneers. Non-invasive wellness scans may also be used to ensure accurate, precise results.
Preparing Your Tooth for a Veneer
To prepare the teeth for veneers, Dr. Snow will need to reshape the surface of the tooth. This usually means stripping away some enamel in an amount equal to the total thickness of the veneer. This helps to ensure that, once the veneer is applied, it looks and feels completely natural.
Bonding Process
Once custom-made veneers are back from the dental lab, our staff will clean, polish, and etch your teeth, preparing them for bonding. Bonding is typically done with cement, which ensures that the veneers are kept snugly in place. Once the cement is set, Dr. Snow will check the fit and the bite and remove any excess cement that has been left on the teeth.
How Long Does the Overall Treatment Take?
Most of the time, getting dental veneers requires three trips to the dentist. The first visit is usually a short appointment, allowing you to have a one-on-one consultation with Dr. Snow and to have your initial evaluation done. A second visit allows us to begin preparing the teeth, while the third visit is when your veneers are bonded into place.
Other Questions About Veneers You May Have
At Snow Family Dentistry, it is important to us that our patients feel completely comfortable and confident in their treatment. Feel free to contact us with any questions that are not covered here.
Are There Any Similar Alternatives to Veneers?

For those who want to explore all of their options, we encourage asking Dr. Snow about crowns and bonding, both of which can be used to restore teeth that have lost their luster. Generally, veneers are considered to be the "in between" option. For more extreme dental restoration needs, implants or dentures may be the better solution.

Does it Hurt?

Dental veneers represent a minimally invasive procedure. For this reason, most patients tell us that there is little or no discomfort whatsoever. However, we want to ensure that all patients feel completely comfortable at all times, and as such, we do offer sedation options for any patients who experience anxiety about their treatment.
After Veneer Treatment
One of the great things about dental veneers is that they do not require any special treatment or maintenance. The best way to take care of dental veneers is simply to be consistent in your oral hygiene, including daily brushing and flossing, as well as routine trips to the dentist.
Dr. Snow may offer some recommendations about certain beverages and highly acidic foods to avoid, simply because they may cause some staining to your dental veneers. Usually, these restrictions are minor, and porcelain veneers tend to be very stain resistant.
Patients often ask us how long their veneers will last. This largely depends on how well you care for them, but most patients can expect their veneers to last anywhere from seven to 15 years. At that point, it may be wise to discuss replacing them, something we are always happy to assist you with here at Snow Family Dentistry.
Are Veneers Right for Me?
If you are unsatisfied with the look and functionality of your teeth, we invite you to learn more about the benefits of dental veneers. They can often represent the best, most durable, and the least invasive option for addressing discolored, broken, or misaligned teeth. We would love to tell you more about whether veneers might be a good fit for you.
Schedule a Consultation with Dr. Snow at Snow Family Dentistry
Snow Family Dentistry provides comprehensive, restorative dental procedures to patients throughout the Mesa, AZ area. We are passionate about helping each patient have a satisfying and comfortable treatment experience, and ultimately in helping patients feel more confident in their smile.
Contact us to make an appointment for a dental veneer consultation with Dr. Snow.